You Can Relax... I Know CBD
Questions? Happy to Answer Them!
I live in the Mecca of health supplements. A strange, and mystical land where all major alternative health products have shipped out of for the past two decades.
Utah.
I actually really enjoy it here. I have made some amazing contacts over the years and the most valuable have proven to be the major manufacturing plants.
My time I logged working for a Japanese manufacturing company has proven to be invaluable. I have shopped the place understanding full well what a quality manufacturer looks like.
I did so with the intent to find a manufacturer to live up to the high Japanese consumer and business standards I have become accustomed to.
Today, I can offer you the same product that I am shipping overseas to Japan.
With Lab Tested, Guaranteed, 100% Bioavailability.

Chat with me using Facebook Messenger or WhatsApp. If myself or one of my staff is not available, I have programmed in my answers to commonly asked questions.

Utah Companies take Pride in their Quality
Utah lawmakers have fought hard to make this stronghold of health supplement manufacturing possible by passing aggressive legislation that prevents us from being bullied by the Pharma companies. Today, we have new companies emerging and big-name companies are moving here because of how "business-friendly" the state is to natural health. It has been a wonderful place to come into my prime as a businessman.
It is like we are perfectly situated to take on this CBD boom: we are just a big hill away from hemp farms in Colorado, every other building is a manufacturing plant, and we work our tails off here. Outside professionals are always amazed at the talent the Utah talent brings to the table from the laborer to the executive.
My friend that owns the manufacturing plant I ship out of actually helped Senator Hatch pass many state laws that protect our industry. He also previously owned two $250 million dollar natural health companies that made most of their money from Japan (he sold both). It has been a perfect match teaming up with him. He always picks up the tab.
Impact CBD Oil is the Product I Represent
So no, I don't own the company.
That is actually a really good thing. Plenty of headaches associated with that and I do my best work as a "solo-preneur". A moniker I have adopted. I also don't consider myself just another slick salesperson — those dudes are obnoxious.
The goal in my professional life is to articulate value. Simply and concisely. When there is a value-for-value exchange, everybody wins. I see people taken advantage of in this industry and it honestly makes me very upset.
In fact, I out shady online business practices and poor products all the time. I don't like to see the consumer being taken advantage of or bullied. It makes us all look bad. Admittedly, this industry needs to self-police itself far better.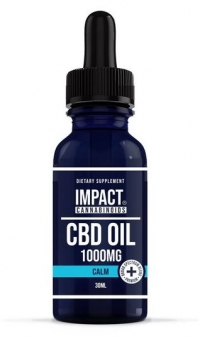 Sometimes when you purchase a product online for the first time, we take a leap of faith. Trust is important.
So I have partnered with Impact CBD because every party involved understands what it takes to get a product into Japan. I make a point of this to illustrate that you would be test-driving the Audi of CBD products here.
There is a lot that goes into the making of a brand, and I have grown to trust these individuals implicitly. In an industry where I have found a ton of shenanigans take place, it is important to have people you can rely on.
Let's just say I did some serious weeding out to find this group.
What is Our Endocannabinoid System?
No, some dude just wanting to sell cannabinoids didn't recently make up this word. However, it is a recent discovery (just under 30 years ago) science is still trying to make sense of.
We are constantly learning more and more about the intricacies involved in the system's receptors, proteins, and enzymes. All play very specific and integral roles in either limiting or engaging cell behavior in the body.
Cannabinoids taken internally (or topically) bind with CB1 and CB2 receptors within the Endocannabinoid system ("Endo" means originating within the body). As we intake cannabinoids such as CBD — along with other cannabinoids that work synergistically within the broad spectrum blend I am promoting — we experience our system realigning itself back into healthy operation mode. A nice reboot (because the Endocannabinoid system is easy to throw out of balance).
For example, if you are experiencing too much anxiety-producing cortisol, your system can take measures to up the amount of anandamide (that acts as a messenger within the Endocannabinoid system) to relax you. CBD (functioning as a Phytocannabinoid — "Phyto" meaning plant) covers a vast amount of real estate as you look at all the different functions within our bodies (above image) that the CB1 and CB2 receptors engage with. The body truly is amazing when we feed it something it is familiar with and puts it right to work!

CB or Cannabinoid Receptors
100% Guaranteed Bioavailability
Truly a unique claim — one that Impact Cannanibinoids LLC. can back-up with verified lab results.
We offer by far the best overall value even if we have a higher price point than the competition. Let's take a look at an example:
Industry standard bioavailability is 6-8%. Let's say a consumer buys an above-average dose of 500mg bottle of CBD for the smoking price of just $50! (Unheard of.) We'll even give him the benefit of the doubt and say the CBD has a bioavailability of 20%... over twice amount of the average.
100mg of CBD would enter the system at the price of $.50/per mg. (Again, measuring and assigning a dollar amount to how much CBD is used by the body and not wasted in the gut.)
Our offer is 1000mg at $139 shipped. 100% bioavailability would have the entire 1000mg of CBD enter the body at the price of $0.139/per mg.
Did you follow that?
In terms of paying for what your body is actually receiving you are paying pennies on the dollar for the Impact product which delivers ten times more CBD into your system at a rate in this example is 50 times less expensive!
But the truth is the majority of CBD products in the industry ranges north of $2/mg plus!
At $2/ per absorbed mg it would cost between $10-$40 A DAY to receive the common 5-20mg daily intake range.

People are getting ripped off.
How Does this Effect Daily Dosage?
With such a potent formula... there comes a common question:
How much of this stuff should I be taking?
By law, we cannot ask for your entire health history and prescribe any type of daily regime for anyone without a medical license. Always seek your doctor's advice, especially if you are taking any type of medication.
The common practice is for everyone to find their own individual point. You really can't overdose, or take too much. Why? Because your body recognizes the cannabinoids you are ingesting and has a filtration plan.
(It doesn't have such a plan for synthetic drugs, hence, you intake too much through abusing drugs it can land you in a tough place. There are instances of over-prescription as well that causes our bodies panic because, again, there is no filtration plan for these substances being introduced to the body.)
So my wife and I started slowly with just a couple drops a day. We worked our way up until we found two different satiation points. I am heavier than Jenny, so my body takes in more.
The common consensus is that we all must find that perfect point, so start off slow and gradually build up. Once we stop recognizing any difference within our body, we have found our own proprietary dosage as our body has started to purge the overage.
The benefit we found is the perfect point enables us to go through the bottle more slowly — saving money.
CBD is exciting. It just is. I have to say most of my career has felt like rolling a boulder uphill — much of my expertise in this field has fallen upon deaf ears. Yes, there have been plenty of obstacles, but this is a victory we can all relish.
To have a product-line have such a buzz (that I have NEVER seen in my 20 years) is very gratifying.
This is a major victory for natural health.
Even if some might number me along with the Kardashians pimping the stuff, I am proud and stand by the results consumers are experiencing the first time they try it. (However, I will leave the CBD-themed baby showers to Kim.)
Believe me, if someone tries a product and are underwhelmed... there isn't very much patience to pony up the money for another month's supply. Regardless of lab studies, documented proof, etc. — people want to experience their health improving. Quickly.
So I am genuinely excited about the potential results you or your loved one may experience shortly because this initial experience is exactly what is driving the massive CBD growth. (Remember, I am required say 'may' experience).
I look forward to hearing about any experience you MAY receive.

P.S. Again, if you are looking for a product less expensive than $139... I have a micronutrient product that covers even more ground than CBD for 1/2 off with my coupon code. $25 for a 30 day supply. You can read my in-depth analysis of it here.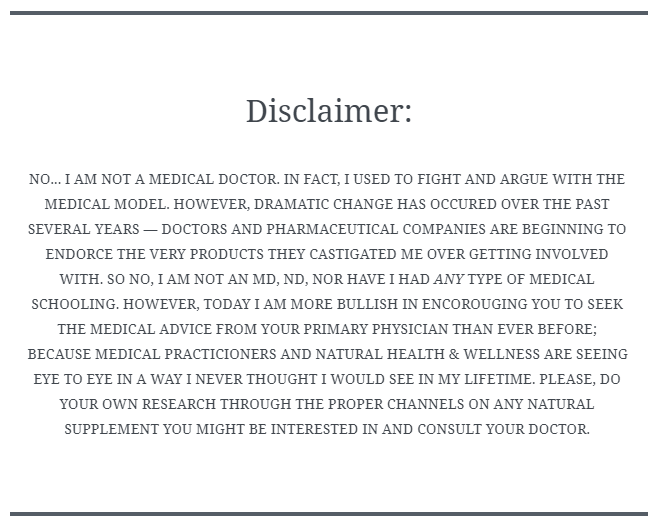 *These statements have not been approved by the Food and Drug Administration.
The products described (CBD, cannabinoids, Impact CBD Oil Blend (G-11, LLC), is not intended to diagnose, treat, cure, or prevent any disease. Testimonials found at BrandonDouglas.com and/or from fanpages on Facebook.com, are unverified results that have been forwarded to us by users of the CBD and/or Impact CBD Oil Blend. The testimonials given above may not reflect the typical purchaser's experience, may not apply to the average person and are not intended to represent or guarantee that anyone will achieve the same or similar results. As always, please consult your doctor or primary physician before taking CBD, and especially if you are currently on ANY medication that may cause disturbances with your current medication. See medical disclaimer here.
Fair Use Statement
Images used from Better Off Dead are not intended to sell or profit from in any way through their intellectual copyrighted properties. This is used and intended for humor only.